Roof Repair Service
Roof repair is not just about patching a hole
---
Our roof repairs come with 10 year's warranty. Roof repair is not just about patching a hole. We inspect the entire roof thoroughly and will provide a long-term solution for roof leakage issues. Upon roof repairs, our roofing contractors will also extend professional advise on how you can ensure that your roof remains in good shape, when it's time to replace your roof, when to rejuvenate your roof and how often you need to clear leaves from your gutter.
We try to encourage our customers to have their roofs repaired instead of replaced. Not only to save on the cost, but it also helps to achieve the maximum life of their roofs.
Roof Leak Repair service
We are passionate and experienced in all aspects of roof leak inspections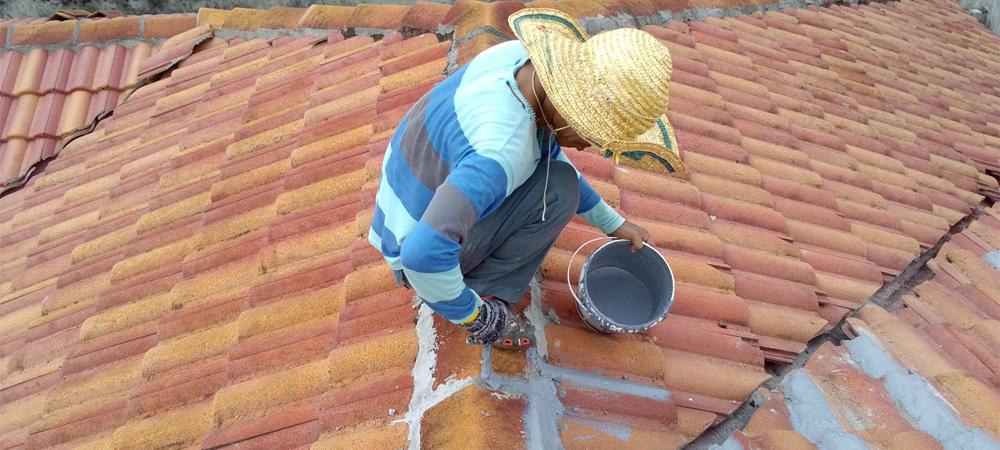 ---
KY Roofing Plumbing is a contractor that are passionate and experienced in dealing all aspects of roof leak repair and inspections. If you found any leaking in your roof, it is a sign that you need the roof leaking specialist to fix the problem immediately. Our expert team in is ready anytime to help the homeowner who needs the immediate assistance.
Not only to locate the cause of the roof leak, but it is also our commitment to ensuring the roof leaking specialist team will quickly put a stop to the damage and fix it efficiently. Also, it is our top priority to make sure the leaking will not spreading to another area of the roof and the rest of your house. We will help you with all types of leaky roof repairs to save your money and protect your assets at the same time.
Roof Coating Service
Extend the lifespan of your own roof
---
Our roof cover coating service works is the process of coating your roof with many layers system in order to extend the lifespan of your own roof. Our cool roof reflective coating will be done by our roofing expert in producing four or more layers of coating system on your roof.
Roof cover coating will help to protect your current roofing system from fungus, rain leakage, low dirt excess and it can protect your roof structure for a long time. Besides, our roof covering coating service can also keep your house to become cooler by reflecting the solar heat.
---
Mr Lee
012-233 5268
KY Roofing & Plumbing
1 Jalan USJ 1/2c,
Taman Subang Permai,
47600 Subang Jaya, Selangor.

Mon - Sun 6:00am - 11:00pm